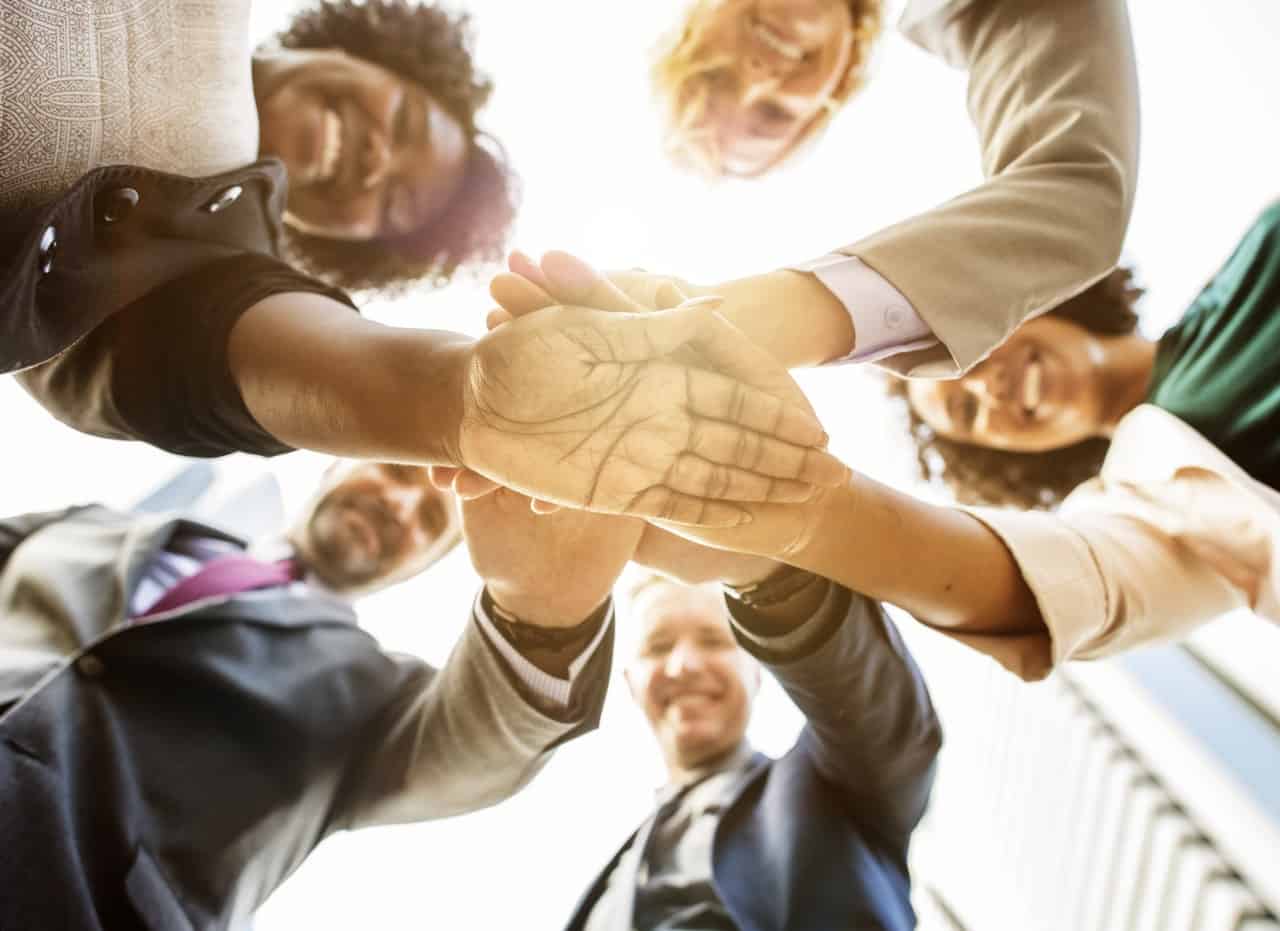 Why do small businesses not have a website?
A study commissioned by Verisign concluded nearly two-thirds of consumers believe a business with a website is more credible than a company without one. Despite this, some small business owners choose not to have a website for various reasons, including: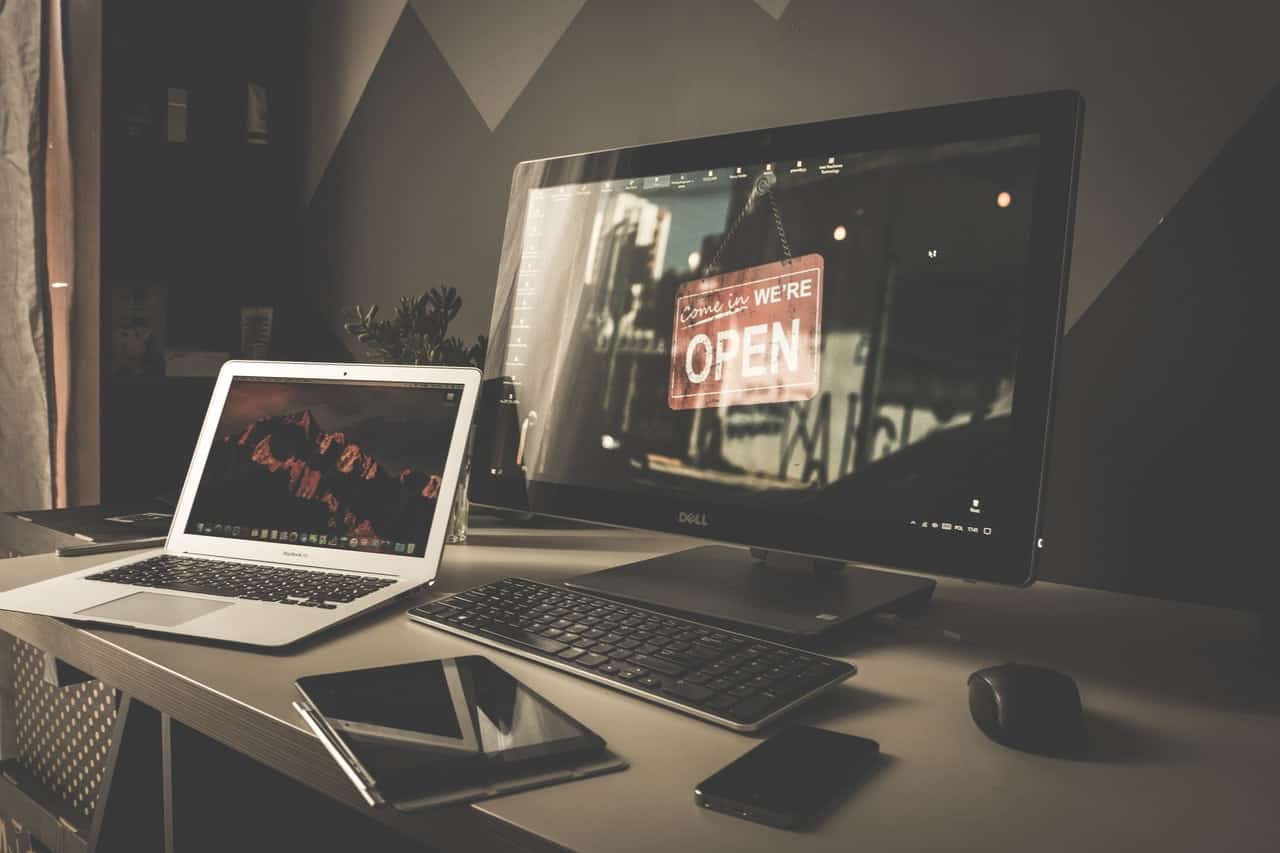 1. Cultivate a professional web presence
Rather than just being the corner shop or local business down the street, having a website—especially one with an appealing web design —gives the impression you are serious and ready to do business with all kinds of customers. After all, a well-made website can lead to business success .
2. Become an information resource
If your business is in a niche industry, having a website allows you to build your reputation as an authority in your field. Create a blog section with informative articles and link to it on your landing page.
Potential customers doing a Google search on common problems related to your industry will be more likely to find you. Plus, after they read your blog articles, they'll see how helpful you can be to them.
According to a HubSpot survey , 56 percent of consumers reported a blog influenced their decision to make a purchase. Even if those who read these blog posts don't become customers right away, you've spread the name of your business without spending a dime on traditional advertising or marketing campaigns.
Whenever possible, describe your services in your blog posts and include a call to action (CTA). For example, if you are a plumber, include multiple mentions of "affordable plumbing services," so anyone searching that phrase is more likely to discover your website. The CTA can be as simple as a button or link that says "schedule an appointment" to convert new customers.
3. Own your name
You can also get a unique business email that will add to that sense of branding (e.g., [email protected]). Many website hosting providers will include custom email addresses as part of their offerings.
4. Improve SEO rankings
When performing a search through sites like Google, Bing, or Yahoo, you will see a list of websites related to your search. You can apply many SEO (search engine optimization) tactics to your website to improve its rankings on those search engines, helping to generate free traffic and sales. Boost SEO with helpful, fresh content posted in your website's blog section.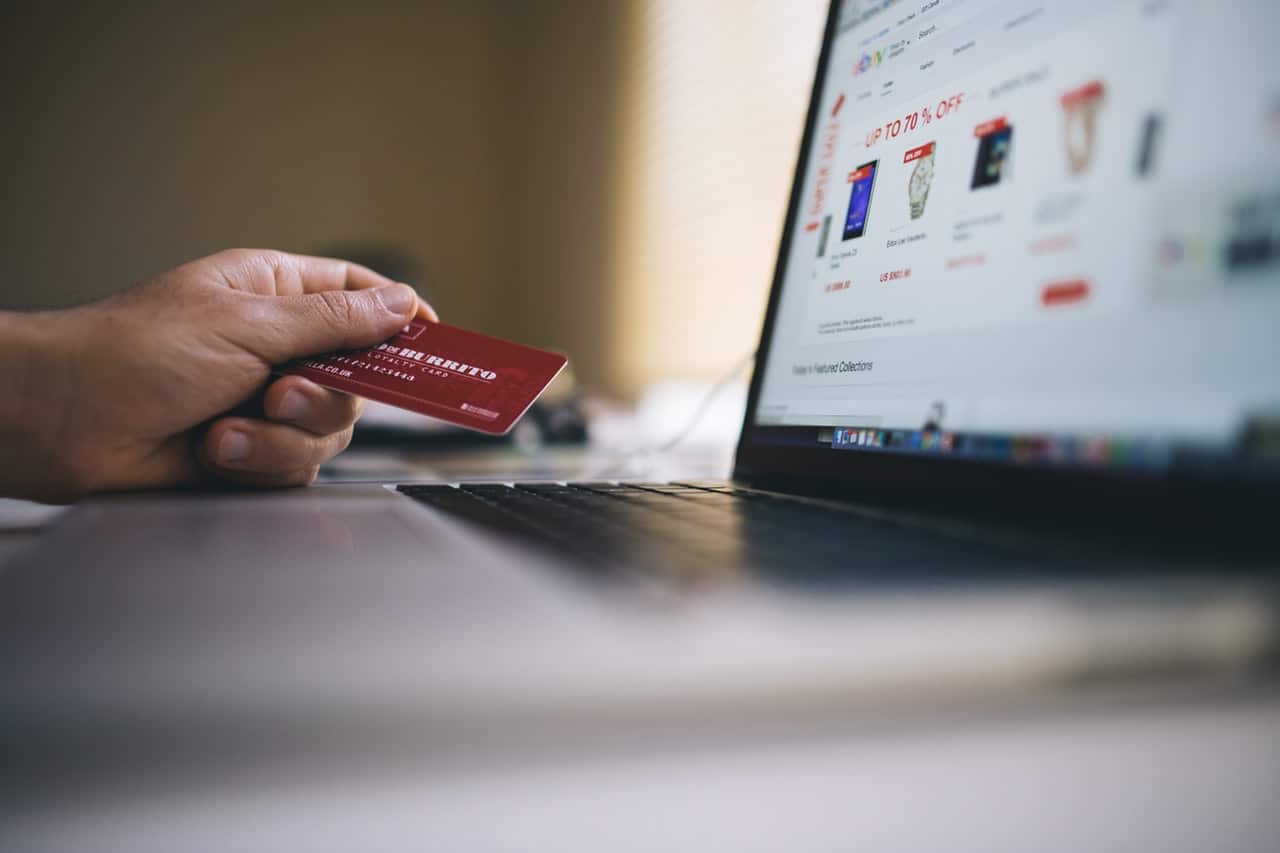 5. Increase leads from online
Increasing visitors to your website is good, but gaining customers is even better. With a well-optimized and mobile-friendly website , you get your potential leads to call, sign up, or purchase a product from your company. You can turn your website into a leading salesperson for your company.
6. Develop a mailing list
Once you have a website built, add a form for people to sign up for your mailing list or newsletter. This will give you an easily accessed database of potential customers to advertise to. According to a 2020 study, 78 percent of marketers considered email essential to their company's overall success.
7. Save money on printing
Paper catalogs and brochures can still be helpful in point-of-sale situations, but what if item information changes? It is more efficient to have all relevant info on your website, where it will be much cheaper to edit and revise. A combination of print and web marketing materials will likely be the most cost-effective way forward.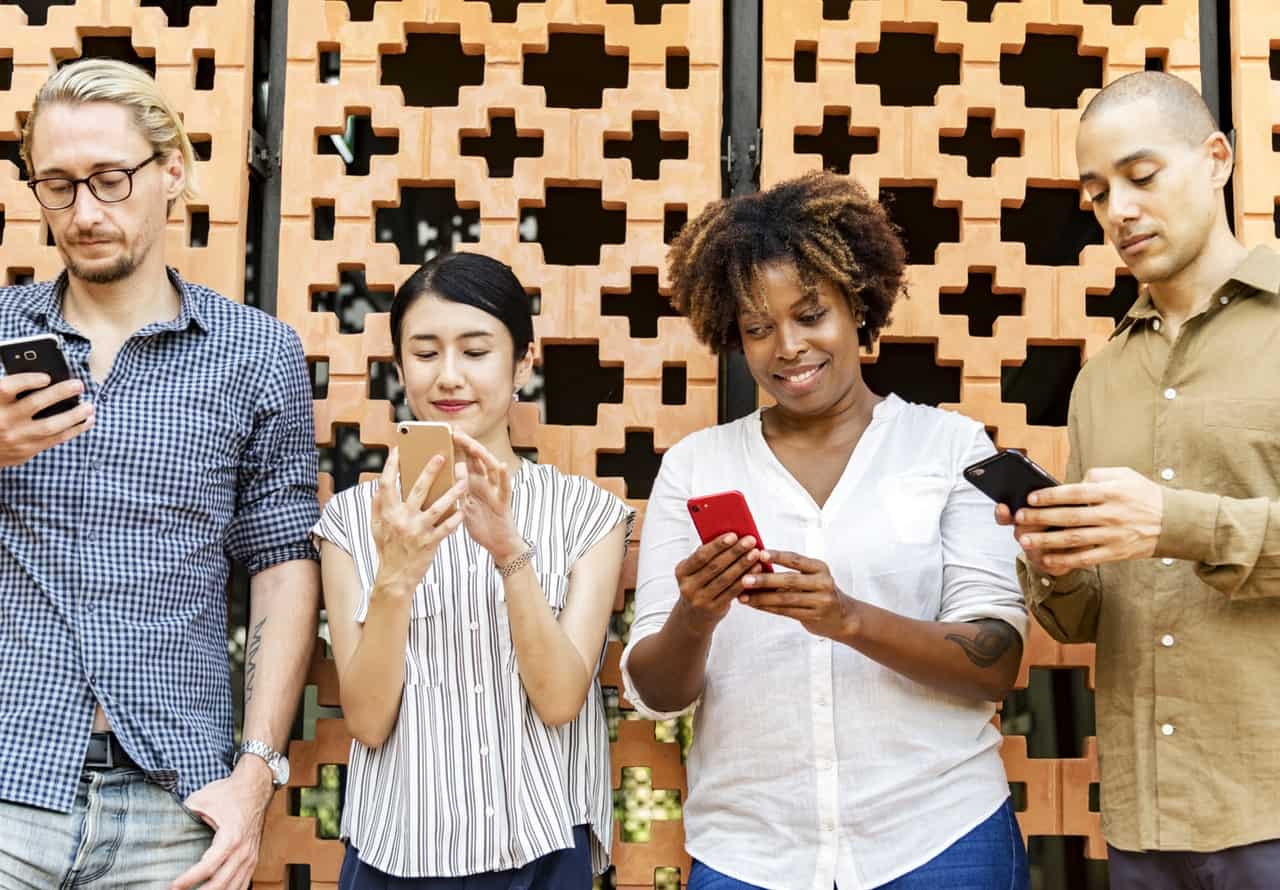 8. Reach online consumers
Since most people can access the internet, even having a basic landing page as your business website is helpful. For many consumers, if they can't find something online, it doesn't exist as far as they are concerned. A web presence means being able to reach people where they are. That includes smartphones:
Most websites these days can automatically adjust to fit both smartphone and desktop computer screens. If most of your customers seem to always have a smartphone in their hand, then it is a good idea to be able to reach them directly.
9. Tell your unique story
Run a family business started by mom or dad? Been around for decades? Let people know about it and build their trust. Displaying a sense of creativity and authenticity can be an advantage that larger enterprises will find difficult to replicate.
10. Create a new selling opportunity with mail orders & e-commerce
If your business sells products that can be delivered by mail order, consider investing in an e-commerce store or online shopping section for your website. Some companies will build this section for you.
Why You Need a Website No Matter Your Industry—8 Non-Negotiable Reasons
This applies to all industries, even industrial and manufacturing. Digital advancement starts with a website. If that's not enough to convince you, here are eight non-negotiable reasons you need not just a website, but an optimized, accessible one.
Reason #1: 30 Percent of consumers won't consider a business without a website
Your website is your number one marketing asset because we live in a digital age. Americans spend on average 23.6 hours online per week and are on their mobile devices for up to five hours per day. By now, consumers expect companies to have an online presence (including a website) and will consider a company that DOESN'T have one as less professional.
Reason #2: People are searching for you online
One of the benefits of having a website for small businesses is to be where your consumers are. There's a reason so many companies invest in a website with search engine optimization (SEO): 97 percent of people go online to find a local business, and 93 percent of online experiences begin with a search engine. Believe it or not, there are 3.5 billion searches on Google per day, and at this very moment, there is someone in your area online and searching for your exact service. Guess who's getting their business? Not you.
Reason #3: The Majority Of of consumers use websites to find and engage with businesses
Yup. According to LSA's (Local Search Association) April 2017 report, "The Digital Consumer Study," 63 percent of consumers primarily use a company's website to find and engage with businesses. That's a pretty big chunk of consumers. Combine that with the fact that 93 percent of online experiences begin with a search engine—you do the math. Another compelling reason your business needs a website? Research by YellowPages and LSA found that, on average, consumers use approximately three sources before making an individual purchase decision, and 30 percent automatically strike a business from consideration if they don't have a website.
Reason #4: Commercial Transactions in Every Industry—Including B2B, Industrial, and Manufacturing—Are Influenced By Digital Website Content
The majority of companies that don't have a website say it's because their industry isn't online. I hear this mostly from business owners in the B2B, industrial, and manufacturing industries.
A full 75 percent of B2B buyers say digital website content significantly impacts their buying decision, and 62 percent say they can finalize their purchase selection criteria based on a website's digital content alone.
The average B2B buyer now makes an average of 12 online searches before interacting with a vendor's website, and they are already 57 percent of the way through the buying process before they want to speak with a sales representative. Even for industrial and manufacturing companies—67 percent of purchases are influenced by digital. Not only that, but half of all B2B customers today also expect a supplier's website to be a helpful channel and more than a third expect the site to be their most helpful channel.
Reason #5: 75 Percent of consumers admit to making judgments on a company's credibility based on the company's website design
Not having a website makes consumers trust you less. In fact, in 2018, 75 percent of people admit to making judgments on a company's credibility based on website design. People are more likely to do business with a company they trust, and a website is the first place they go to check for credentials, reviews, and awards.
Beware, though—if you have a bad website design, it won't help you at all. You have 10 seconds to leave an impression on website visitors and tell them what they'll get out of your website and company. After this time (and oftentimes before), they'll leave.
Reason #6: you need to Answer basic questions quickly
GROW YOUR BUSINESS
Many small businesses aim to expand in the market and reach out to new customers. While face-to-face interactions can be important and business often comes from word-of-mouth, a website gives you a chance to "pass your card out" to thousands online. With an e-commerce store, you can sell items online and ship the product to customers almost anywhere in the world. You might discover that customers in a neighboring city or state are interested in your services, leading to a larger service area, and maybe even an expansion to regional offices. In fact, 81 percent of U.S. small businesses say that a website has helped to grow their business. With a website, you can reach a greater number of potential customers and opportunities.
The recently published Verisign report shows that 93 percent of U.S. consumers use the Internet for research before making a purchase. Consumers want to be informed about their purchasing decisions— what they buy and from whom they buy. Without a website, you risk losing customers to businesses already taking advantage of the online marketplace. If you're in direct competition with another business that has a website, your competitor has a clear advantage—especially if they are effectively marketing their website. A website can help level the playing field.
Eighty-four percent of U.S. small businesses surveyed by Verisign said their website is important or critical to their business. More than half of U.S.-based small businesses don't have a website, so there is no time like the present to establish your business website and get ahead of the competition.
BEFORE YOU START, CHOOSE YOUR DOMAIN NAME
Before you start building your website, you first need to establish your address on the Web. In this digital age, your site's Web address (or domain name) is central to online activities, so take careful consideration when choosing a domain name. First, ask yourself which domain extension like .com or .net, best serves your business. Second, select a name that is memorable and descriptive, and isn't trademarked by another company.
Lorraine Stickley
Director, Strategic Communications (Social & Digital). Lorraine Stickley is a director of strategic communications at Verisign with more than 15 years of experience in corporate communications, digital marketing and social media. Her passion lies in telling a story, which she has done throughout her career helping companies in the technology, entertainment and education fields to increase audience engagement and build. Read More →
Sources:
https://broadly.com/blog/benefits-of-a-website-for-small-businesses/
https://www.bluecorona.com/blog/do-i-need-a-website/
https://blog.verisign.com/getting-online/five-reasons-every-small-business-needs-a-website/